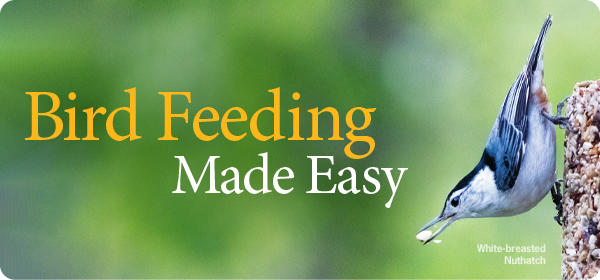 Attract a variety of birds by offering easy-to-use seed cylinders.
Bird feeding doesn't have to be complicated. In fact, one of the most convenient ways to feed is by offering our exclusive WBU seed cylinders. Just open the package and slip the food into a seed cylinder feeder. Then sit back and enjoy the show as birds fly in to select just the right morsel. It's an easy way to attract a wide variety of birds!
15% OFF all Seed Cylinders Now through May 20th*
*Valid in-store at the Medford, OR WBU store or by shopping online. One discount per purchase. Offer not valid on previous purchases or sale items.
Promo Code: CYLINDER15